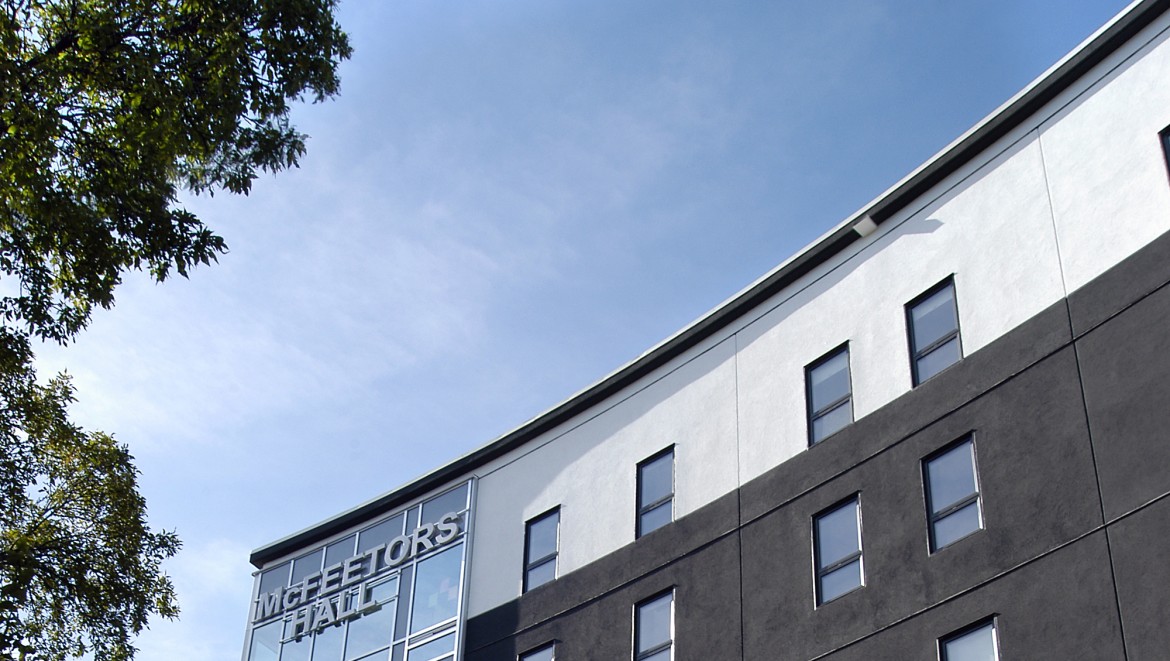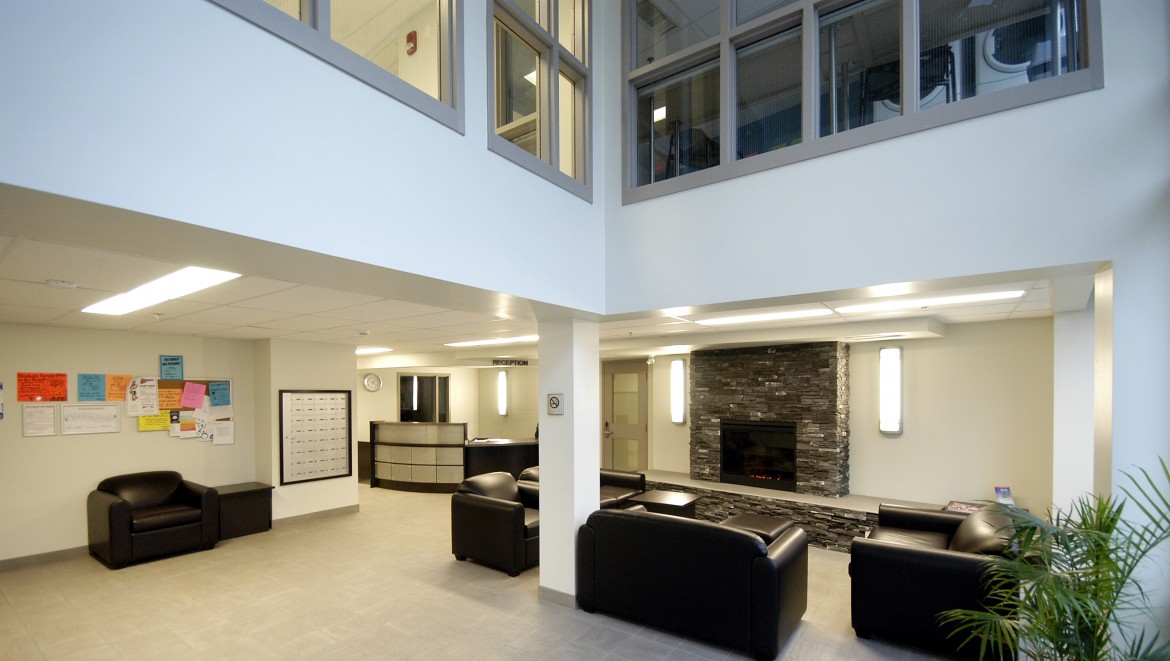 McFeetors Hall - Student Housing
Opened in September 2000, McFeetors Hall houses university students and community residents. This LEED Silver Certified building will model a range of leading edge environmental technologies to foster sustainability and energy efficiency.
The project features 176 room student dorms and 25 townhouse community living units. It was the developer's responsibility to secure the financing. The building is equipped with a geothermal heating system. Construction of the student residence project was completed On time and on budget in August 2009.