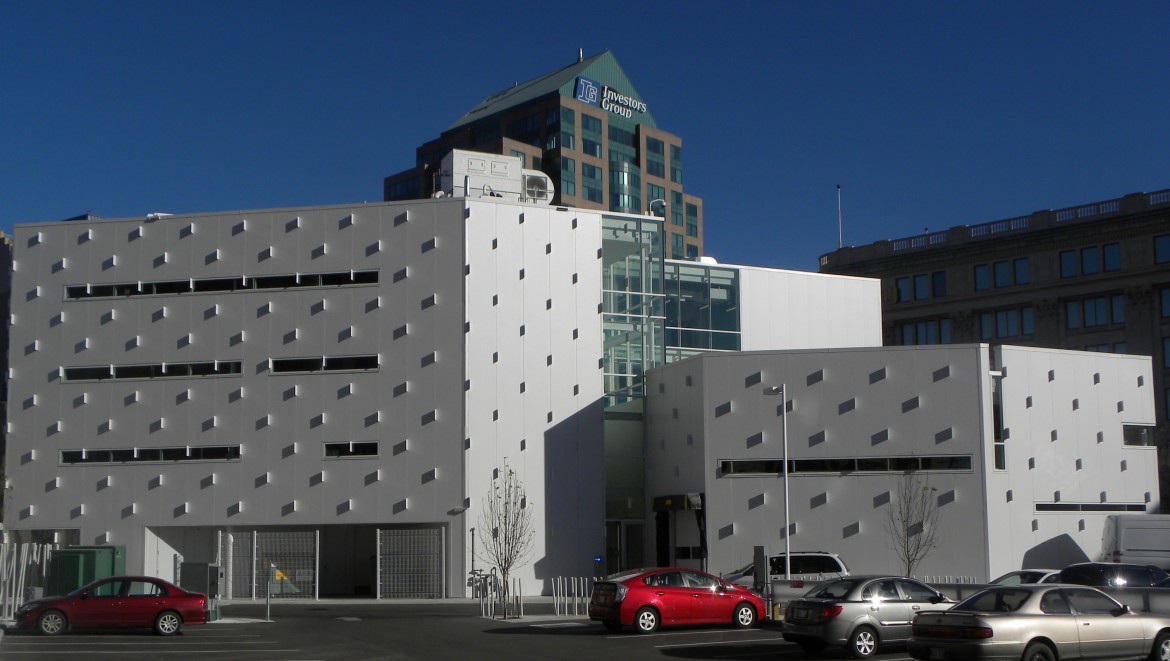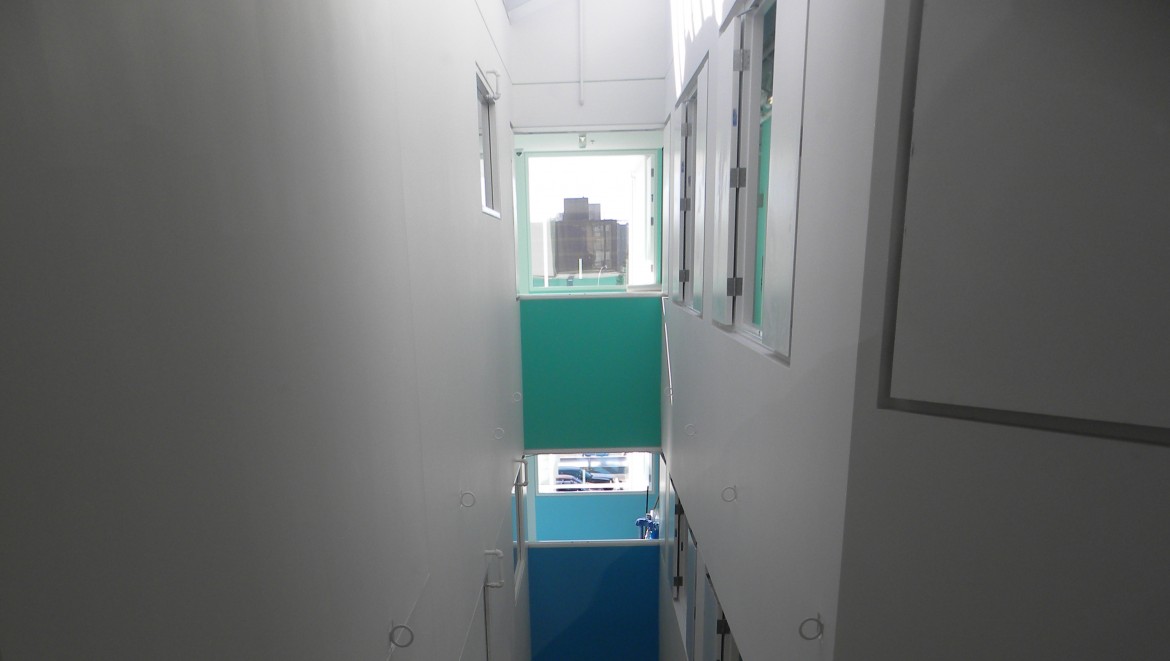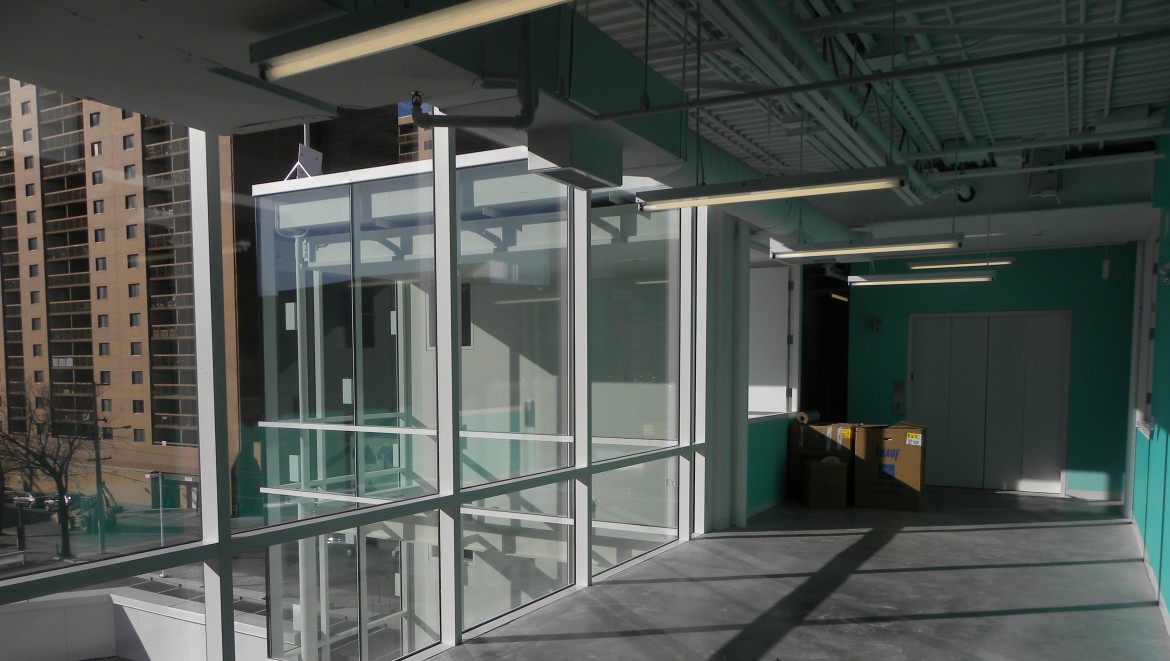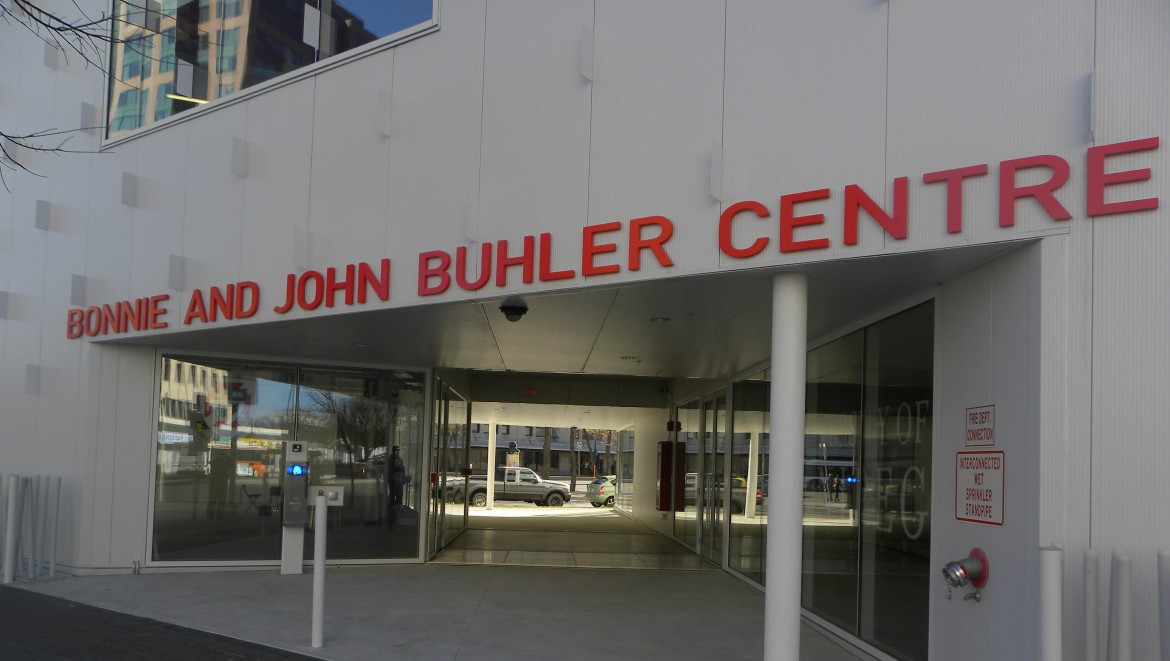 Buhler Centre / Plug In Gallery
The former United Army Surplus building at the distinctive corner of Portage Avenue and Colony Street was replaced with the Buhler Centre building, an $11 million dollar project.
This 4 storey, 68,000 square foot facility is housing the University of Winnipeg's Department of Education and Faculty of Business and Economics, along with the Plug-In of Contemporary Art. Located adjacent to the Winnipeg Art Gallery, this project was completed in August of 2010.